Author. Baker. Sewer.
Connie L. Smith spends a decent amount of time with her mind wandering in fictional places. She reads too much, likes to bake, and might forever be sad that she doesn't have fairy wings. And that she can't swing dance. Much of her preferred music is severely outdated, and as an adult she's kind of obsessed with Power Rangers. She has her BA from Northern Kentucky University in Speech Communication and History (she doesn't totally get the connection either), and her MA in English and Creative Writing.
Powered by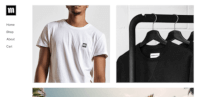 Create your own unique website with customizable templates.